Creating any online table could be a tedious job for anyone who doesn't use any WordPress plugin. Though by default WooCommerce allows you to create tables, it limits the way we think about creating more personalized WooCommerce product tables. That's where the WordPress table plugin can play a vital role to serve this very purpose.
We know that WooCommerce is the ultimate tool to run a successful eCommerce business. It boosts your sales by offering a state-of-the-art interface. As a result, customers get encouraged to purchase products from your store. If you want to create something out of the box, you need to change the default "Shop to Product page".
Sometimes, there are customers who already know your product, they just want to buy multiple products at a time. In that case, they will appreciate having a WooCommerce product table to navigate through. But how to create a WooCommerce product table for your online store?
Well, this article will answer this question by revealing the best WooCommerce product table plugins for you to serve this very special purpose. Before diving into the deep, here are our top selected WooCommerce product table plugins-
9 Best Plugins to Create WooCommerce Product Tables
To demonstrate products accordingly & make the shopping experience easier, there are a lot of WooCommerce product table plugins available in the market. This may confuse you with choosing the right one. That's why we will discuss the 9 best WooCommerce product table plugins so that you can make a decision about selecting the best one.
Okay! Now it is time to go further down, discussing the core features of these plugins. We will start with the first one.

If you're running an eCommerce site using WooCommerce, the Woo Product Table Pro is the ultimate go-to-go plugin for creating various types of tables for an eCommerce website. The plugin displays your WooCommerce products in an attractive way with searchable filters. With the help of this plugin, you can add a table on any page or post using shortcode.
If you have an online music store, restaurant order system, book store, or course booking system; then the Woo Product Table can help you create various types of tables. With so many features of this plugin, the customizable floating cart, the customizable add to cart button, the popup notice, and the quick buy options are the cherry on top. You can also import or export tables, watch the following video to know more about the export-import facility of this plugin –
Key Features –
Offers unlimited demo tables
Excellent 24/7 live support
100% responsive on any device
Allows you to add as many columns as you want
Ability to customize columns individually
Easy product search filter
Include and exclude products and categories
Offers a customizable floating cart
Offers customizable add to cart button
Options for popup notice and quick buy
Export-import facility
Dedicate support facility with wonderfully written documentation & visual guides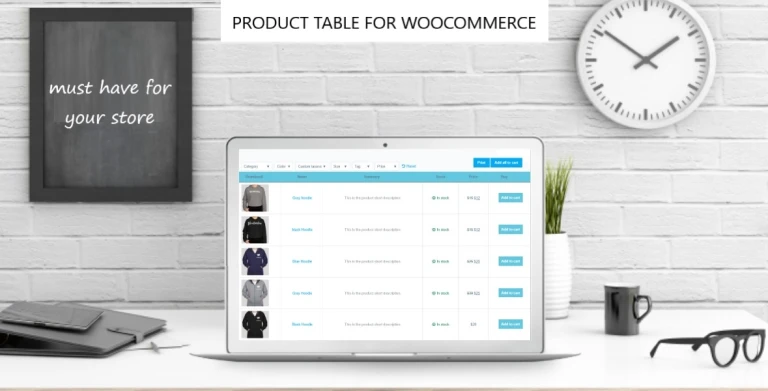 If you are looking for a comprehensive option to create WooCommerce product tables, then the Product Tables for WooCommerce plugin can be a really good option. In fact, it is the product table plugin recommended by WooCommerce itself. You can create multiple tables at a time with this plugin. Also, you can include particular products from various selections.
No matter what's your store requirement, the plugin lets you customize the product table the way you want. You can add navigation options to the table to find products easily. To make it easier, you can also add a powerful search filter to make WooCommerce product tables more user-friendly.
Key Features –
Create multiple tables at a time and customize them
Powerful product search filters based on price, categories, attributes, etc
Option to add multiple products to cart and on-page checkout
Next level customization with shortcodes
A drop-down menu to display product variations
Seamless integration with wholesale plugins
Light doesn't affect the website's performance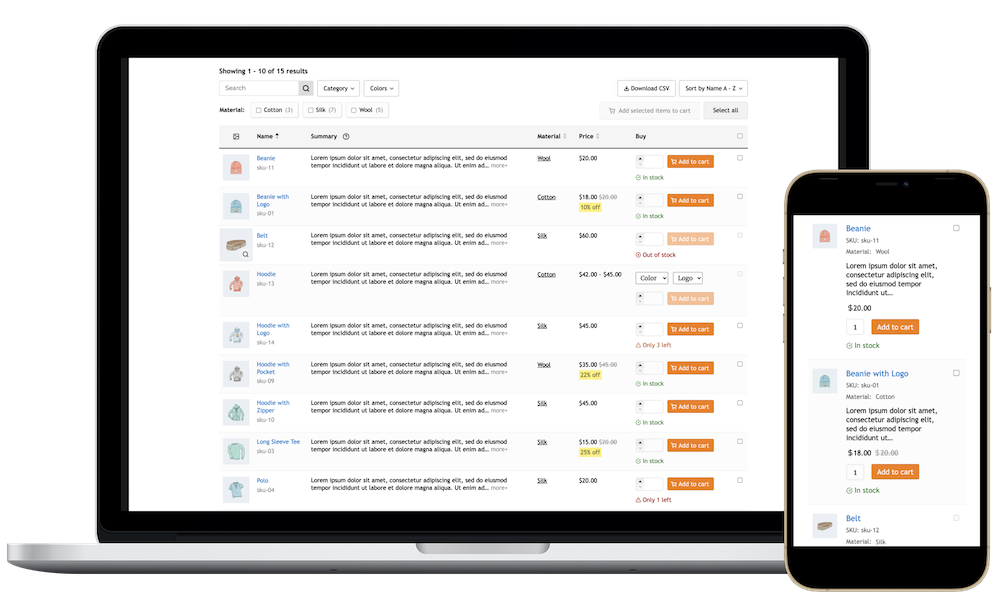 The WC Product Table plugin brings a powerful and intuitive editor for creating stunning and responsive WooCommerce product tables. The plugin comes with a free version to start with the minimal. However, you can get the pro version if you want to create next-level WooCommerce product tables.
The plugin offers a pile of features to create and add tables anywhere on the WooCommerce page. You can apply search filters on the tables and attributes to compare product lists and display all the variants of a particular product in a separate product view. It is a complete package for creating tables on your WooCommerce store.
Key Features –
Display all the variants of a product with a separate view
Option to interchange grids with tables
Ability to use media images and icons
Search filters based on custom fields
Attributes to compare products
Offers a robust search option with filters
Stunning tables that are responsive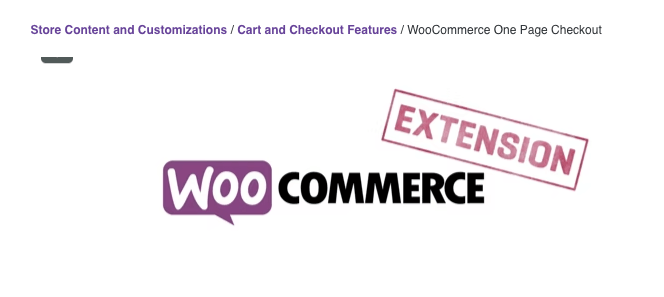 This one is another great product from WooCommerce. With a single-page checkout option, the WooCommerce One Page Checkout plugin makes the purchase process much more manageable. Therefore, your customers can add multiple products to their carts from a single page.
On top of that, the plugin allows you to create custom pages, where you can add checkout forms and product lists. As a result, your customer will be able to manage the entire purchase process while remaining on the same page. This is one of the best WooCommerce product table plugins to make the checkout process faster.
Key Features –
The entire process is on the same page for faster checkout
Also, enable checkout options on individual pages
Tailor landing pages with shortcodes for specific promotions
Flawless integration with all types of WooCommerce products
Plenty of built-in templates for easy table creation
Custom checkout pages to include selective products
Easy setup without any coding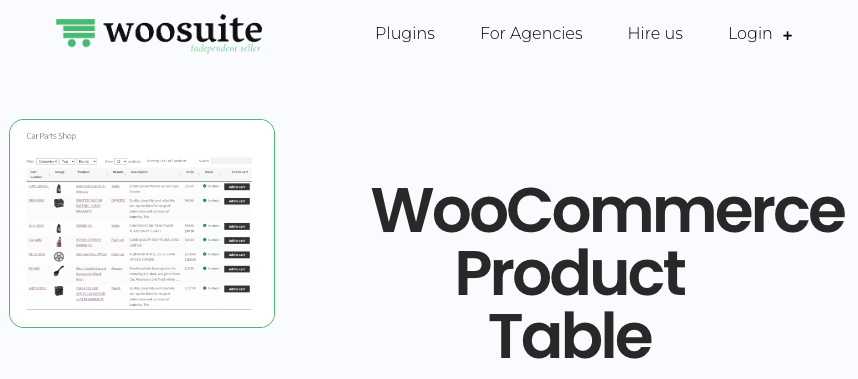 Hence, WooSuite introduced one of the most popular options for creating custom tables on WooCommerce. You can create tables very easily with the WooCommerce Product Table plugin. The plugin is mostly popular for its user-friendly interface. You can create a product table on your WooCommerce store easily with its drag and drop column builder.
With the help of the WooCommerce Product Table plugin, you can display your entire product catalog on a single page. As a result, it can help your customers a lot to make faster purchases. It won't take much time to create restaurant menus, wholesale order forms, or any kind of product table.
Key Features –
Features to create product tables quickly
Option to add unlimited products
Increases order value and conversion rate
An exclusive drag and drop column building option
Hide columns with just a single click
Provides a responsive layout on mobiles and tablets
Excellent compatibility with most themes and plugins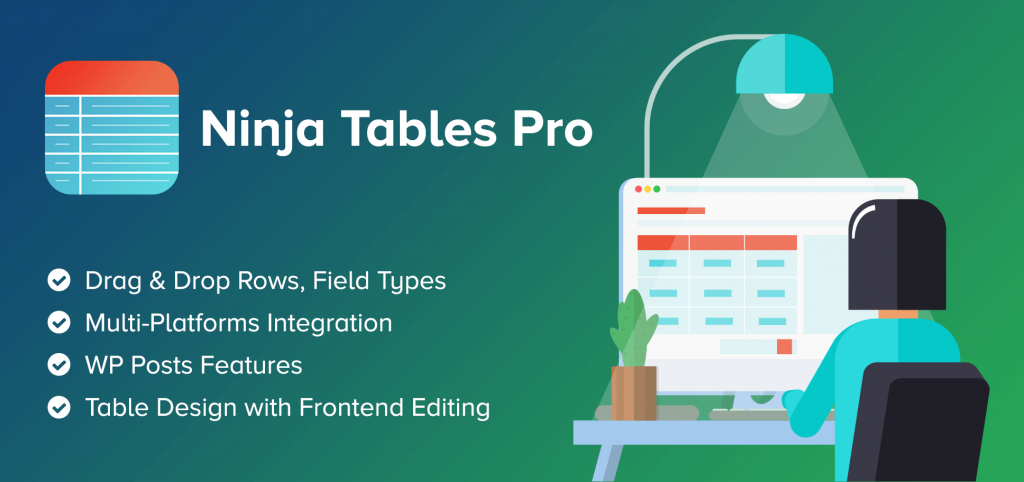 Ninja Tables [Pro] is one of the best options for creating WooCommerce product tables. The plugin is loaded with some advanced, intuitive, and captivating features. With a next-level configuration, it integrates flawlessly with third-party plugins to give you cutting-edge functionalities. You will appreciate its customization ability.
You can add your preferred color to the WooCommerce product tables, matching your store. And what is more compelling is that you can add media files to the tables. No matter what your purpose is, the Ninja Tables [Pro] can offer the ultimate experience for table building.
Key Features –
Easy drag and drop table building interface
The option to insert media files into tables
Offers the next-level table creation and customization
Highly compatible with other plugins
Frontend editing feature to design tables
Comes with an advanced data filtering option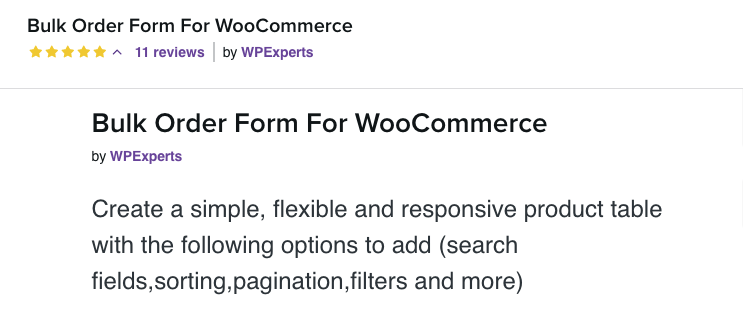 Perhaps, the Bulk Order Form for WooCommerce can be the best choice for creating responsive WooCommerce product tables. Not only the tables will be responsive but also have extensive sorting and filtering abilities. Therefore, the customers can easily find the products they were looking for.
There are shortcodes for implementing WooCommerce product tables. So you can add tables on any page or post without writing a single line of code. With an easy setup process, you can list products in your tables and edit the appearance as you like.
Key Features –
Easy drag and drop interface for creating tables
An advanced search option based on tags, categories, etc
Include pagination for multiple pages
Custom fields for displaying additional information about the product
Bulk feature for adding products to the cart
Ability to show or hide particular products
Responsive product design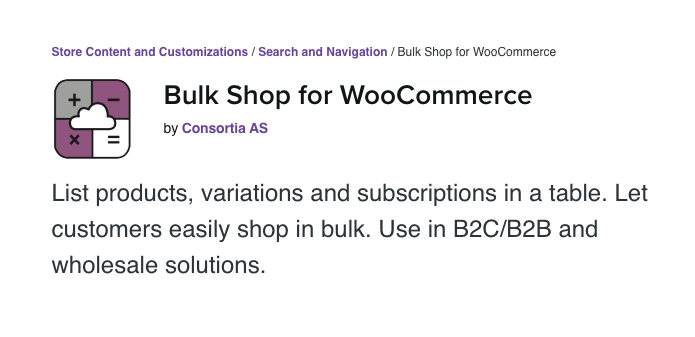 If presenting your products in the list view is your main concern, then you can consider Bulk Shop for WooCommerce. This is one of the widely used plugins for B2B/B2C platforms and wholesale solutions. The plugin has the ability to list products and their corresponding variants in the table. Moreover, it can list all the variations in an expanded view.
Customers can easily bulk to cart multiple products. Not only does it have a powerful filter but also an advanced search option. It includes POT files to translate into other languages, which is something unique.
Key Features –
A perfect tool for most B2B / Wholesale solutions
You can add up to 10 B2B/wholesaler prices and their roles
Allows customers to bulk shop products easily
A powerful filter based on price, tags, and category
Provides an advanced search option
Responsive tables appear perfectly on mobile devices
Tailor table labels with buttons and headings
Includes POT files for translation into other languages

It is the perfect solution for adding and displaying product variety in the data table. Product Variation Table for WooCommerce is an all-encompassing solution to enhance the customer experience by making it easy to find product variations. On top of that, customers can sort and filter products for convenient search.
The plugin allows you to replace a conventional field with a dynamic table. Customers can search for any product by its color, size, and style. To simplify the shopping experience, there is an add-to-cart button beside each item. Also, customers can see the product variation sheets if they are not sure about the exact product.
Key Features –
Products variation for a particular product can be extracted as CSV, Excel, or PDF
Restrict the total number of products to be displayed on a single page
Shows product variations in data tables
You can include attributes and variations for a specific product
Find products quickly with an Ajax-based filter
Customize the table layout matching with your store
Disable the default display of product variations
Use shortcodes for table variations
Final Words
It is always hard to choose the right product when there are plenty. Our intention in making this article is to provide the best WooCommerce product table plugins right now. We have listed these plugins based on their features, qualities, and user-friendliness. Moreover, each of these WooCommerce product table plugins is particularly great in terms of serving specific roles. You can choose any one of these to maximize the user experience on your website.
Among all the WooCommerce product table plugins, we would select the Woo Product Table Pro since it serves the best for any purpose. Along with the generic features, the plugin brings a lot of advanced features. It can give you the option to customize and manage your WooCommerce product tables with various ranges.
To top it off, you can get this plugin at an affordable price where you will enjoy dedicated support 24/7. We hope this article helped you a lot in choosing the right WooCommerce product table plugin. Now, there won't be any hassle in creating WooCommerce product tables anymore.