The most common WordPress plugins for 2023 are the most commonly downloaded and rated WordPress plugins by developers and users this year. And with only the right set of plugins to add, you can significantly boost your website's look, performance, and capabilities. It will improve the experience of your audience navigating your web.
But with too many plugins to pick from, the critical challenge of choosing the optimum WordPress plugins can be intimidating. Finding the right variations of WordPress plugins is beneficial for your marketing campaign. For instance, the right plugins can suddenly boost your SEO and thus increase your conversion efficiency. Let's see what the most famous plugins are worth investing in.
Best Selling WordPress Plugins of 2023
Here are the worth buying best-selling WordPress plugins for your WordPress site. Let's start from the 1st one.
Communication forms are the basic resources of any website. It's a way for your visitors to stay in contact with you. It's also a way for you to construct your email database if you need it for an email marketing campaign.
Crafted to be user-friendly, WPForms helps you to build a range of forms. It could be anywhere from polls, surveys, email subscription forms, order forms, payment forms, and others.
With its integration with other payment and marketing channels, you can develop and build immersive online forms in just a few minutes. WPForms also offers you the option of designing your WordPress login page and user registration form.
This plugin has an impressive 4.7 out of 5-star rating score of over 3 million websites using WPForms. Because of its features and user-friendliness, it doesn't surprise that this plugin is so common.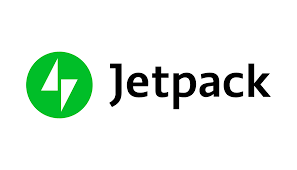 As an all-in-one plugin, Jetpack provides a wide variety of features. It can be triggered on a module-by-module basis. Created by WordPress (Automatic) developers, this plugin offers aspects such as site protection, communication forms, site backups, user experience options, among others.
The plugin has a paid version of it. This update allows you to access features that help you boost your SEO rankings and will enable you to access useful advertisement resources. You will have this edition for free, so some hosting plans are bundling it with their hosting kit for free. You will then have a completely controlled hosting scheme, as well as a comprehensive range of features to keep your website stable.
Jetpack promises a lot more to protect the website from cyber threats. It also helps you to save your login by setting up multi-factor authentication for your website. It also offers social media resources and essential metrics so that you can track the development and progress of your web.
Other security plugins are also popular with users, and Jetpack is one of those that drive the pack.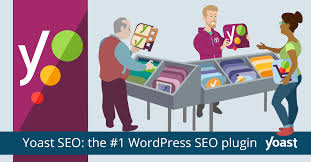 YoastSEO is a plugin known for its reliability and usefulness. It's a perfect way to track and boost your SEO on-page. The plugin offers a step-by-step tutorial so that you can refine your latest content after you've already completed an optimized keyword study.
SEO can be a challenging technique because of the criteria and regulations that you need to obey correctly. It will make you rank higher on the search engine results pages.
YoastSEO provides a series of resources that refine the keywords and configure what appears on the search engine results, including meta-descriptions, names, and URLs. This plugin also analyzes the pages and highlights areas that require enhancement.
To preserve the long-term reputation of your website, you need to secure and protect it. Akismet Anti-spam is a plugin that removes all feedback and ratings posted on your website. The plugin offers a report on any comment to let you know which one seems to be spam, thereby holding spammers away.
This plugin is easy to miss, and others fail to turn it on because this plugin comes pre-installed on various WordPress installs. This plugin is an excellent tool that you can use because it protects your website by deleting spam messages, such as duplicate messages and improper ads.
It results in a positive connection with your audiences and your content or other guests. The plugin lets you see the URLs in the message body (and delete any link that is not useful for your site) and view the number of authorized comments for each visitor or user.

Creating websites requires a lot of preparation, time, commitment, and money. It's challenging when something goes wrong, and you risk all your hard work, and you don't have a backup.
It's important anytime you've been unable to back up until downloading a defective upgrade, an unproven plugin, or just a random encoding fluke. You will ease up on those stressful moments with UpdraftPlus.
Highly rated with more than 2,000 5-star stars, this WordPress backup plugin helps you to make instant backups and store them at remote locations like Dropbox, Google Drive, and many more.
It also provides you with a seamless backup to your website. Although the plugin is free to use, it has a paid option that gives you additional functionality and preference support.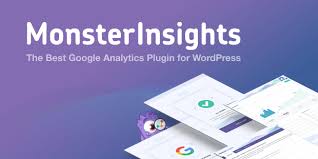 This plugin is a Google Analytics WordPress plugin that easily links your website to the Google Analytics network.
Right in your WordPress Admin screen, you'll get a Google-specific dashboard that you use to make decisions based on the context and data generated by analytics.
With these features, you'll get a complete view of what's going on with your website and how you can make any changes to it.
This plugin lets you monitor your consumers through various networks and computers. Another drawback of this plugin is that it fits well with Google's Accelerated Mobile Pages (AMPs). It offers personalized reports on data and analytics related to your Client or Audience, their Actions, eCommerce, Forms, and much more.
This plugin also blends seamlessly with WooCommerce to help you to monitor your sales and product movements.

WooCommerce lets you create an eCommerce shop directly from your website that sells digital and physical items. It helps to turn travelers into customers because this plugin allows you to view items on your website.
You will also merge eBay and Amazon into WooCommerce, making it more accessible for eCommerce entrepreneurs. You can further streamline the digital marketing campaigns on Amazon eBay vendors with your website and WooCommerce plugin.
You can get several billing and delivery solutions for your shop with this plugin. WooCommerce developers have other useful plugins, both free and premium, that can include a wider variety of functionality and features for your online store.

WP Rocket is a WordPress caching plugin. Also, without technological knowledge, the plugin helps you to boost your WordPress pace and output instantly. WP Rocket immediately switches gzip encoding, page cache, and cache pre-loading to the recommended WordPress caching settings.
You can switch on optional features to boost page load times, such as minimization, lazy image loading, DNS prefetching, and CDN support. This plugin also offers immediate performance boosts by automatically crawling and filling up your website cache.
WP Rocket also aims to speed up the website by offering Imagify, a free image optimization tool. The only downside of this caching plugin is its premium, and you'd have to pay for it.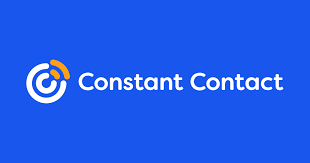 Email marketing is also the most powerful marketing strategy available to you. It helps you to better interact with your audience outside your website. This plugin maximizes the email list you've compiled.
This plugin will help you to create beautiful email newsletters and campaigns, as well as to develop your email list further. It's easy to set up, and even non-technical users will set it up.
In addition, the plugin works well with OptinMonster and WPForms, the popular WordPress lead generation plugins.

TinyMCE Advanced is a free-to-use plug-in. It helps you to control and rearrange the buttons displayed in the Graphic Editor Toolbar. The plugin allows you to change up to four rows of keys, including font families and styles, table insertion, background and text colors, and much more.
TinyMCE Advanced helps you to ease and streamline your WordPress backend experience. You should concentrate your attention on other items that need to be focused on, such as monitoring your website's real-time traffic information.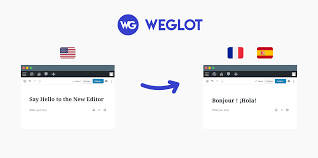 Translating speech on-demand and in real-time is now available, thanks to machine learning and efforts from IT giants like Microsoft, that aims to improve Microsoft AI translators.
WordPress also has an array of AI translator plugins. Weglot Translate is one of the best and most downloaded. It is a very user-friendly translation plugin that translates WordPress websites and turns them into multilingual sites in minutes without need for coding.
Weglot Translate can translate content into any language. It comes with a one-stop dashboard where users can edit translations, or even outsource to professional translators. It ensures that translations are of the highest quality.
Different eCommerce (WooCommerce) brands, SaaS and Micro SaaS companies, corporate websites, mobile apps, and the like trust Weglot Translate for their WordPress site.

Get Response is an email marketing WordPress email plugin. It lives up to its name and gets over 1 million leads monthly, delivering more than 800 million emails weekly, and thousands of processed transactions daily.
It is easy-to-use but is a powerful tool for email creating and sending, marketing automation, creating pages, and conversion funnels.
It helps you strengthen your email list and grow it organically. Its lead generation tools are superb so you can easily turn readers into loyal supporters of your brand. It also has very useful personalization tools to market your online business successfully. You can be sure to get results with GetResponse.
Conclusion: Boost Your Site with the Right WP Plugin
The website we maintain and develop still runs and works even in the middle of a lockdown or a pandemic. Businesses are more cutthroat in the new normal economy, so you need to stay competitive.
Boost your website with the right WordPress Plugins. Investing in the right plugins can exponentially increase your leads and sales effortlessly. Coupled with digital marketing tools, you can guarantee your site's success in this highly-demanding digital economy.
---
Author Byline:
MayleenMeñez worked for seven years in TV and Radio production, and also as a Graphic Artist/Editor. Writing has always been a hobby and pursuit, and she recently added content writing with Softvire Australia and Softvire New Zealand up her sleeve, while preparing for her next adventure in the nations.