WordPress hosting sites are as crucial as ever, especially since more and more businesses are moving online. To have a good online presence, you need a good website.
Web hosting or having the right web host for your site is one of the main components of any good website. It is worth mentioning again because people tend to forget or minimize the importance of it.
Choosing the right hosting service for your needs will boost your business with SEO and increase your sales. To help you make the right decision, this blog lists a few items to remember. You will also find a side-by-side analysis of top WordPress hosting firms, including speed checks and other essential details you should know.
Things to Consider Before Choosing a Web Host
Before we go to the top 3 WordPress web hosting sites, let us take a quick look of some factors that we need to take into consideration before making your final choice. Developers sometimes bypass factors other than speed, reliability, and protection, that are emphasized when selecting a hosting site or provider.
However, you need to reevaluate what you desire and demands for your website. Doing so before finalizing your decision on your WordPress hosting site will save you a lot of time and money.
For instance, a Micro-SaaS company in the new normal economy would need new normal business strategies as well. Since it will deal mostly with B2B and B2C companies, it needs to have a more comprehensive offering in terms of services. Its content should match its target market, and the different landing pages need to have the right UI/UX design that B2B/B2C markets go for.
Another example would be an educational website. If you are catering to thousands of students currently doing distance learning in the pandemic, then your website would have different demands as well. You will need to connect with LMS (Learning Management Platforms). From your website, there needs to be an easy access to web conferencing services like Google Meet or Zoom.
Your site would also need an extensive and secure database for teachers, students, and even parents. Your website would definitely be accountable for keeping your students' and teachers' records safe, so you must have robust security protection for your server and cloud-based storage.
Whatever resources you save can go to other important areas related to your website, business, or company.
Hosting Needs
Begin by evaluating your hosting needs. There are different web hosting services available, such as Free, Shared, VPS, Dedicated, and Managed. Listed below is a quick look at these types and options available as a solution for our website needs.
Free Hosting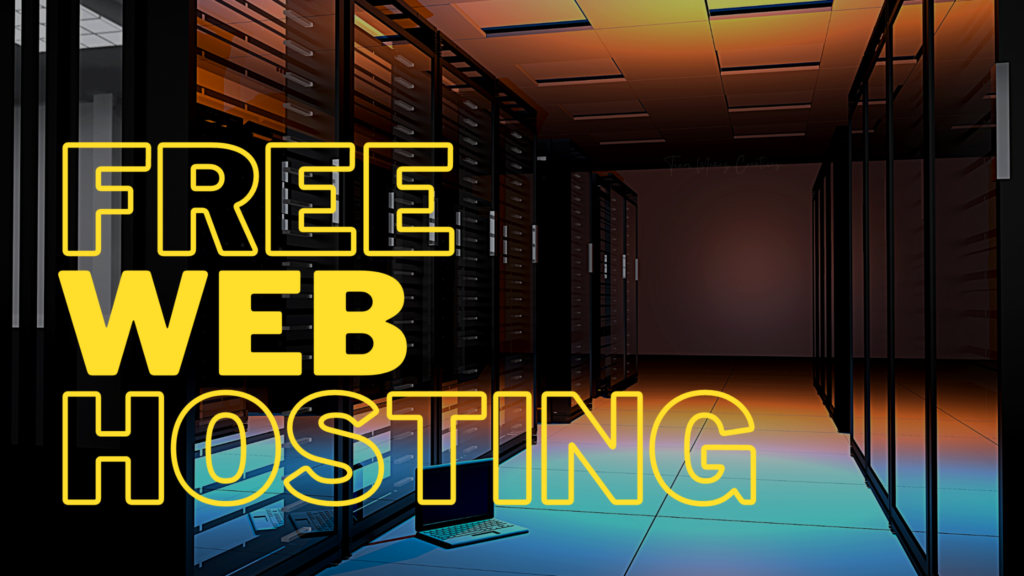 Obviously, there are free web hosting providers available, but most of them have some downside. Typically, you'll find free access to hosting provided in discussion groups or forums. In most cases, these are managed by an individual reselling a small part of his server space to cover some expenses.
Sometimes you would need to advertise their business by putting up ads or maybe hyperlinks on your site. To offset the cost of the free space that was offered, providers of free web hosting may choose to sell the use of their ads or hyperlinks.
You may choose to look beyond these factors seeing that you are getting something for free but the biggest downside of having a free host aside from the ads is its tendency to be unreliable.
There is the possibility of cancellation of service without any warning. You may be left dangling and waiting for what would happen next. If you consider the website as an essential part of your business, one may need to reconsider getting the service of a free WordPress site host.
Shared Hosting
By far, shared hosting is the most popular type of WordPress hosting used by beginners. It is the cheapest and, truthfully, a good place to start for beginners. Bloggers who are starting out, as well as small businesses would benefit from a shared web hosting plan.
Shared hosting is defined as sharing a large server with lots of different sites. With a multitude of sites on the same server, hosting providers are able to offer their hosting services at a more affordable price range. But the biggest issue with shared hosting (across all providers) is when it mentions unlimited resources.
Beyond the claim of being able to offer unlimited resources, there are usage restrictions. You would notice this when you have begun to utilize a considerable amount of server load. The host would begin to send messages to remind or inform you that you would need to upgrade your plan or account.
Should you choose to ignore their reminder, it may lead to a performance drop on other sites due to the fact that you all are sharing the same server. Obviously, the cost of your overhead expenses will grow as your business grows.
VPS Hosting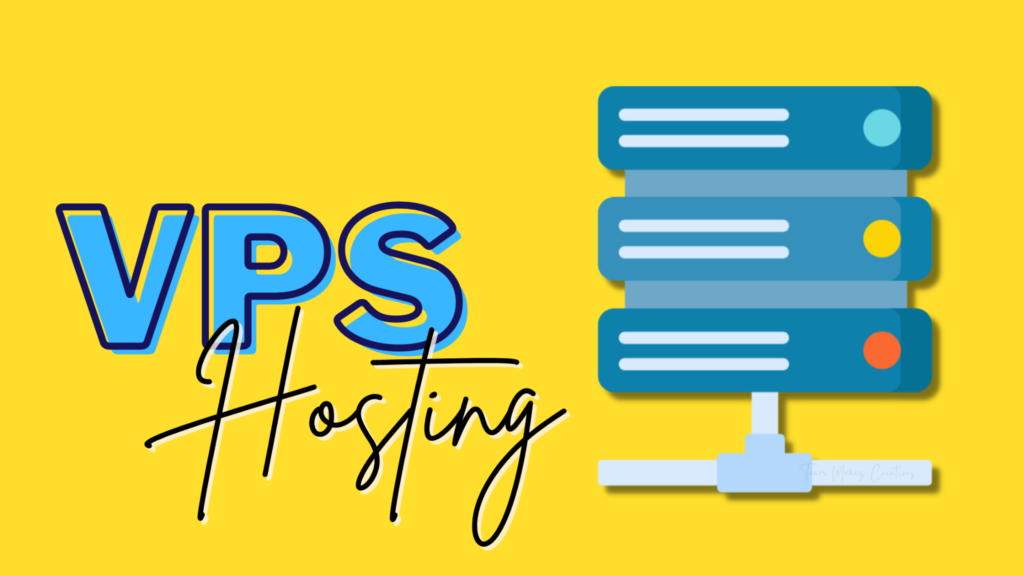 Virtual Private Server (VPS) points to utilizing a virtual machine. It is partitioning a physical server computer into multiple hosting servers concerning the individual customer's need.
Despite the fact that you share the cloud with a few people, you have just as much power as though it were a single server. You enjoy the benefit of having the privacy of an individual and separate physical computer.
VPS hosting is best for medium-sized businesses, high-traffic blogs, and aspiring designers/developers because you may scale it to fit your website or business. But remember that if you do NOT have any technical knowledge, you would need to make sure that you purchase a managed VPS.
A managed VPS means that the hosting provider manages all system upgrades, and they are available to assist you should you need help.
Dedicated Server Hosting
A dedicated server points to utilizing a physical server that you can then lease from the hosting provider. The provider allows you to have complete control over the server, including the choice of an operating system, hardware, and the like.
You DO NOT need a dedicated server if you are starting. When your platform gets a lot of traffic, you should think about switching to a dedicated server. Dedicated Servers are ideal for blogs with a massive amount of traffic.
SiteGround does offer a dedicated server network for this concern. If you do not employ a system administrator or have no experience with servers, we recommend getting a managed dedicated server. Hosting providers have system administrators that work full-time that take charge over managed dedicated servers.
These system administrators also do technical support, server monitoring, and applying system updates. Dedicated servers (or clusters of it) are being utilized by top websites.
Managed Hosting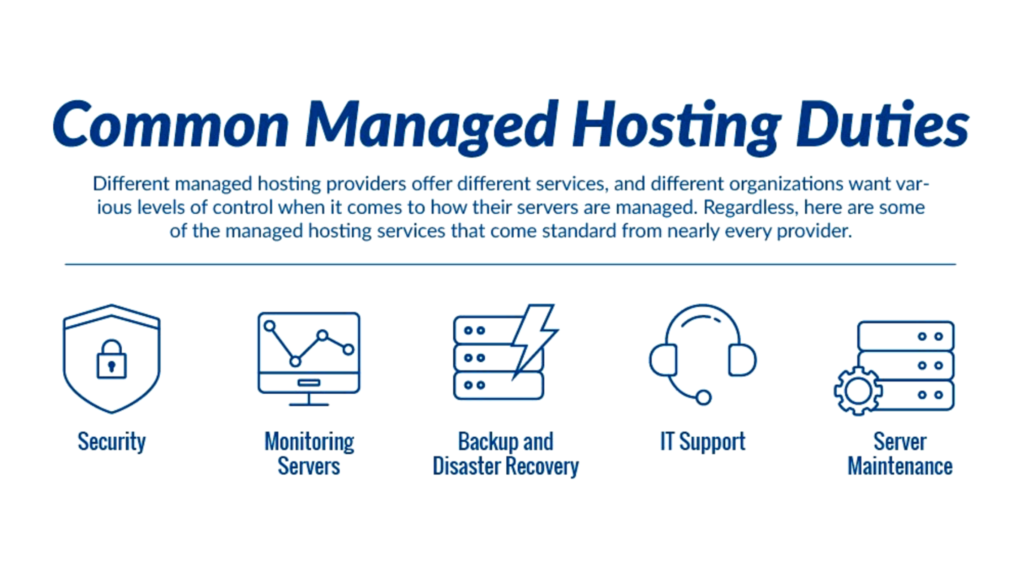 It is no secret that WordPress websites are widely used and for this reason, web hosting providers offer managed hosting to their customers. A clear benefit of this option is that the hosting provider takes care of the nitty-gritty part such as ensuring a secure website, optimized for WordPress, performing at its peak, and conducting scheduled backups.
Having managed hosting means that you need not worry about anything. And if ever they have detected or gained reliable information that a plugin may have a negative or adverse impact to your website, you will be advised on that as well.
With managed hosting, you get high-quality support from trained individuals that have extensive WordPress experience. But it does come with a price that bloggers who are just starting out may find a bit on the high end of the budget scale.
This option may seem much for small businesses as well as new bloggers but it is a great option for experienced bloggers who are earning revenues that can justify the cost of getting this service.
This option also is a great choice for those who may not have either the skills or the time to tackle the technical side of handling a website.
3 of the Best Web Hosting Providers
1. Bluehost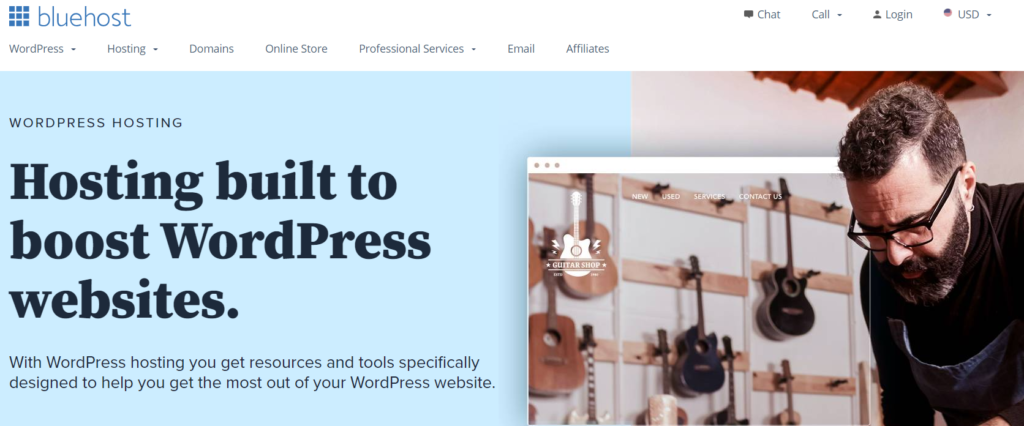 Bluehost is the official brand recommended by WordPress to meet your hosting needs. The brand started way back in 1996 and is a trusted name in the industry. Bluehost provides great service by making your website stable even when there is a lot of traffic.
Moreover, they also provide excellent customer service and expert support which is available 24/7 through live chat, email, or through a phone call.
Bluehost provides a worry-free environment for your website even in those times where there is a lot of traffic going through your site. Their customer support is available through chat, phone, and email. When you need expert assistance, it is always available.
They are considered #1 in web hosting, particularly for small businesses. This brand offers a cost-effective plan at $2.95/month, which is the basic package, but would be a commitment for a minimum of 12 months but they offer a clear money-back guarantee, should you need it. Bluehost provides easy WordPress installation and if you should need help, expert support is readily available.
The reputation of Bluehost as a hosting provider precedes them. The brand is the most popular in countries such as the USA, UK, and Canada. But the one that stood out is that almost 24% of Bluehost's customers are first time users of the service.
That one statistic says a lot in its ease-of-use, quality of service, as well as quality of support that they give their customers. Their chat support service was quick, friendly, and helped a lot in resolving issues that one may encounter.
2. SiteGround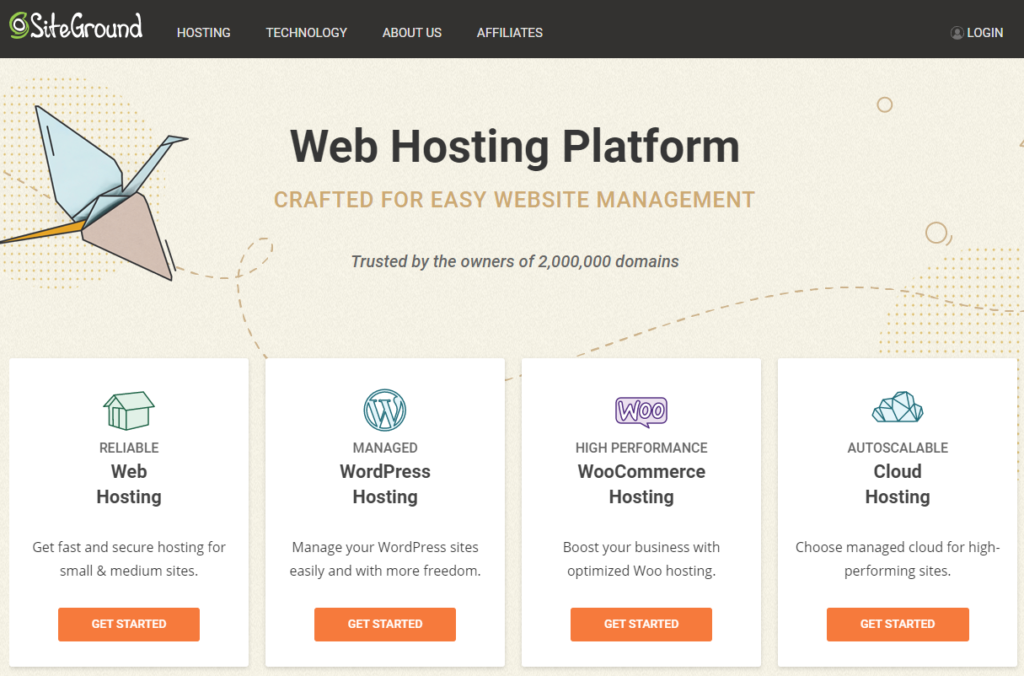 SiteGround is also an official WordPress-recommended hosting provider. The brand provides excellent 24/7 customer service and support and they are known for that. They have support agents who are very knowledgeable in WordPress and hosting-related issues.
The support team of SiteGround is known for going the extra mile in giving detailed advice regarding your account and providing screenshots to better help you out. In fact, SiteGround is one of the most popular and highest-rated hosting providers in the WordPress community.
Moreover, their services include daily backups, automatic upgrades, built-in WP caching, one-click staging, free CDN, free SSL, and GIT version control. They also offer location specific hosting with different data centers in the USA, Europe, Asia, and Australia.
Pricing for SiteGround's web hosting services starts at $3.95 per month. It may be a bit expensive, at first glance, but it does come with a lot of benefits such as premium wildcard SSL certificates, advanced caching, and staging.
Furthermore, if you want to build an Ecommerce store, they also provide free PCI compliance. Installation is a seamless process that can be done with just a few clicks. Similar to Bluehost, their online reputation precedes them as well.
A survey showed that they are the most popular host in Spain and the second most popular in the UK. But what stood out is that 93% of their customers would choose to extend their subscription if ever it needed to be renewed.
3. DreamHost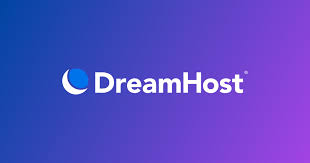 DreamHost is another hosting provider recommended by WordPress.org. The brand has been hosting millions of websites since 1997 and is known for making web hosting easy.
Customer service and support is easily reached thru chat. Their pricing starts at $2.95/month and they have a 97-day money-back guarantee. Along with this, there are no setup fees. Their one-click installation option, as well as the interface, is easy to navigate and straightforward.
You'll get a free domain, a custom dashboard, 1-click WordPress installation, automatic WordPress updates, and free SSDs, which will speed up your site by 200 percent. Basically, DreamHost is considered user-friendly by its customer and the brand got high ratings when their customers were asked how happy they were with the value they were getting for their subscription.
Conclusion
Each hosting provider had their benefits and strengths. This information is a big help in helping make the right decision in choosing the right website host for your business, vlogging needs, and website. Once you made your decision, the next step would be to build your forms and marketing tools so you can start getting leads and increasing conversions.
Author Byline
MayleenMeñez worked for seven years in TV and Radio production, and also as a Graphic Artist/Editor. Writing has always been a hobby and pursuit, and she recently added content writing with Softvire Australia and Softvire New Zealand up her sleeve, while preparing for her next adventure in the nations.