SEO plugins to boost rankings are built to get your website on the map—to make you searchable or discoverable. Your website will serve not much purpose, regardless of how excellent the content or design is, if it does not pop out on search engines, then nobody can discover it on the web. If your website is not discoverable and cannot lead to conversions, then it is a digital space that is not optimized.
Your website is a digital doorway to your target market and vice versa. Through your site, you can communicate with your audience and consumers and attempt to bring solutions to their most recent queries or search intent. The proof that you are successful in doing so is your ranking on the search engines results page or SERP. Conversion rates are also a great sign that your website is functioning as it should.
How Do You Rank in SERP?
More than 80% of visitors and internet consumers ignore paid ads, which is why 61% of brands or companies prioritize boost their digital campaigns for SEO rankings. The competition is fierce, as obviously, not everyone can be on the first page of SERP, where only the five sites acquire 67.6% of clicks. 
It would help if you create effective digital marketing strategies to boost your SEO ranking, and it can start with the right WordPress SEO plugins. 
Best WordPress SEO Plugins to Increase Rankings
1. Rank Math

Rank Math helps SEO teams manage the on-page SEO needs of website content. Seamlessly integrated with Google Search Console, Rank Math makes updates and useful data easily accessible on WordPress' administrative dashboard.
With Rank Math, you can manage meta tags easily for noindex, nofollow, and noarchive. Keywords that SEO teams are striving to rank for can be closely monitored, and you will also see metrics of impressions for different searches.
This plugin also details errors seen by Google on the website in easy-to-understand reports.
It has capabilities for XML sitemaps, rich snippets, internal linking recommendations, strict monitoring of 404, local SEO, image SEO, and redirects.
2. Yoast SEO
Image Source: The SEO Framework
Yoast SEO WordPress plugin boasts of over five million downloads in its portfolio. Website developers use Yoast SEO to build and maintain XML sitemaps to eliminate manual coding. It is a bonus for those with little to no technical expertise in WordPress.
With this plugin, web designers and site administrators can identify duplicate content and automatically generate URLs to avoid attrition in Google. It also has templates for titles, tags, and meta descriptions, as well as SEO and readability editor to make pages more SEO-friendly and SERP-worthy.
Yoast SEO also provides real-time page analysis so the SEO team can better manage content, titles, keywords, images, and more. Yoast SEO is updated regularly with a premium version for more functions.
3. The SEO Framework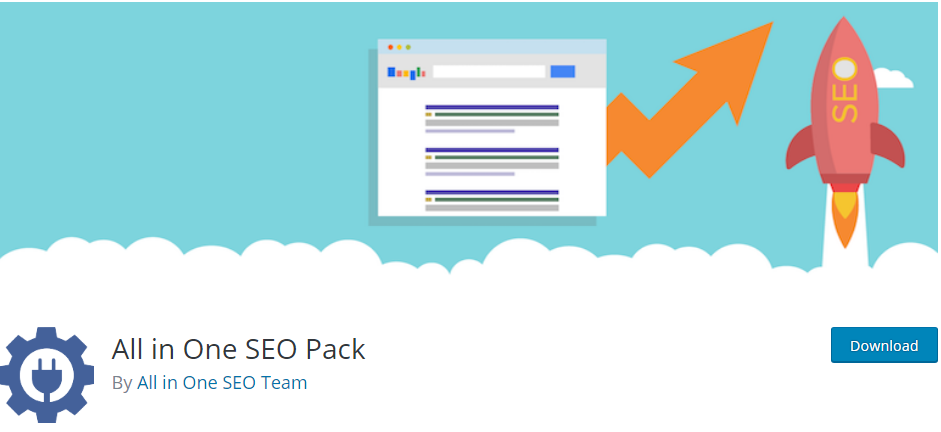 Seo Framework is built for smaller than large enterprises and integrates smoothly with WordPress. The plugin provides an accurate, multicolored scale that denotes how to improve posts, so they meet the SEO standards of most search engines.
This WordPress plugin has no advertisements or branding. It is a white-hat SEO that adheres to Google's guidelines, is fast, precise, secure, and private. It boasts of an impermeable code with a robust security track record. To top it all, the SEO Framework plugin is free.
4. Squirrly SEO 2020
Squirrly SEO 2020 is an AI-based excellent SEO plugin powered by machine learning and cloud services. All tools offered by this plugin are accessible for free.
Specially built with non-SEO experts in mind, this plugin helps increase search traffic to your website with Daily SEO Goals and all the free tools needed to work on rank-boosting tasks.
With Squirrly SEO 2020, SEO teams are given precise and customized SEO tips and over 300 SEO functionalities. It has a non-SEO expert mode powered by AI that allows organizations to check web traffic like a pro. You can also monitor engagements, rankings of different pages.
The plugin includes excellent support with the Facebook community and comes with a vast knowledge base, multiple-channel support, free Academy Access (Education Cloud 2020), Youtube videos, podcasts.
Squirrly SEO 2020 also provides content reports useful for outsourcing writers or handling distributed teams of writers and content creators. The news offered accurate SEO insights based on the content the writers are responsible for. It also helps SEO teams check competitors' content so you can be guided as to what works and does not, and how to outrank the competition on SERP.
5. Broken Link Checker
Broken links trigger penalties from Google algorithms. It is where the Broken Link Checker WordPress plugin comes in handy. Quotes, images, or any content linked to other sites that are not available anymore for whatever reason, is considered a broken link. But multiple internal and outbound links in the website's increasing content can be hard to monitor.
This plugin does the job well of monitoring broken links so the SEO team can control website pages better. The plugin identifies the broken link either for removal, editing, or dismissing with a few clicks. In this way, the Broken Link Checker improves SEO and user experience.
Its other features include notifications of broken links through the Dashboard or via email, optional modification of how broken links display in posts, and preventing search engines from following broken links. Search links by URL, anchor text and the like, and directly edit links from the main page Broken Link Checker, without the need of manually updating each post.
6. All in One SEO Pack
The All-in-One SEO Pack has over two million successful WordPress installations.
It is known for having a neat and navigable dashboard, best for beginners, but great for expert WordPress users as well.
It also comes with a free version, upgradable to a premium version to unlock all other features. Typically, the free version is enough for single blogs or startup websites.
Multiple websites, however, may call for a business license. You can connect up to 10 websites in one subscription plan. If you have a significant number of sites, you may as well get the agency plan to manage an unlimited number of sites.
7. All in One Schema Rich Snippets
Get attention-grabbing results in search engines with the most popular schema markup plugin—the All In One Schema Rich Snippets. A rich snippet is a sneak peek or preview of your page on different search engine results. It only gives search engines essential & precise information to show snippets of search results. They are very interactive (photos, star ratings, price, author, and the like) to let you stand out from the competition. You are also making it stress-free for users to view pertinent details of your product without having to go through an elaborate list.
Schema improves your website's CTR (Click Through Rate) and helps your pages rank higher in search results. It also allows Facebook to display proper information when users share your links on Facebook.
The plugin benefits all websites, but most importantly, business and eCommerce sites.
8. Kissmetrics
The Kissmetrics plugin enables SEO teams to identify the MVPs in their email lists quickly and use outreach programs to concentrate investments on high-performing leads.
You'll also get input on your brands' successes and failures and customer behavior around your products and services. With Kissmetrics, SEO teams can avoid cart abandonment, increase website engagement, and track leads across all platforms.
Kissmetrics works well for SaaS. SEO teams can check which features and content are bringing leads, driving conversions, reducing churn, and generating more ROI per customer. This plugin is also perfect for eCommerce sites because they can discover the characteristics of their "big spenders." In this way, marketing efforts are catered to them.
It easily integrates with Shopify, encourages and increases repeat purchases, and optimizes your checkout channel.
9. Survey Funnel
Survey Funnel lets you create leads, reach your target audience, collect customer information, and develop a reliable and efficient sales funnel.
Digital marketing experts like the simplicity and efficiency of this plugin are loaded with many functions. Conditional Logic is one of those features That can aid teams in making the next questions using responses done by users.
On the other hand, Super Analysis lets you see how visitors are responding to your designed surveys to reinforce CRO Strategies.
10. Monarch Social Sharing
One of the most successful WordPress social sharing services since its 2015 is Monarch Social Sharing. It provides a tap for your content to flow through social sharing. It promotes organic growth.
Control where social share buttons will be located and modify for mobile-responsiveness.
The plugin also helps teams monitor social share statistics so they which campaigns are doing well, and which ones need adjustments. Active readers can also be identified quickly, so popups can be sent to them to lead them in making a purchase or sharing your content.
Conclusion: Boost Rankings with the Right WordPress Plugin
Boosting your rankings could be done quickly with the right SEO plugins. SEO, friendly websites can deliver the most conversions and ROI. Choose the right WordPress plugins that suit your site, what you need to accomplish, and who you are targeting to attract as customers.
But beyond the tools, you will need an excellent team that can deliver good web design, fresh content, and relevant digital marketing ideas. Make your website compelling and competitive and able to convert audiences down the sales funnel. Improve your business website and keep honing your team's SEO and digital marketing proficiency today.
Author Byline:
MayleenMeñez worked for seven years in TV and Radio production, and also as a Graphic Artist/Editor. Finding her true passion, she devoted 15 years in NGO and community development work, where she experienced being a coordinator and teacher, traveling both in the Philippines and countries in Asia. She homeschools her three kids and reinvents Filipino dishes in her spare time. Writing has always been a hobby and pursuit, and she recently added content writing with Softvire Australia and Softvire New Zealand up her sleeve, while preparing for her next adventure in the nations.